Shopping cart
There are no products in your shopping cart.
Questions & Answers
Monkey Grass
Curran asks:
Question
What type of monkey grass is best for edging walkways?
Answer
Monkey grass is a broad category of evergreen/perennial grass like plants, the most common species are Liriope muscari, Liriope Spicata, Ophiogon japonicus. All of these species would do well along a walkway, they are controlled, easy to maintain and in warm climates look good year round. I personally enjoy the Ophiopogon nigrescens Black Mondo Grass. It has great dark leaves that will contrast other plants in the garden.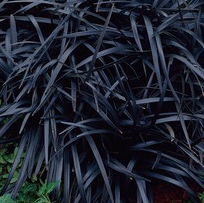 Ask a Question
Please enter your question and include your locale or zone. The answers to your questions will be posted under Q&A for you and your fellow gardeners see. Check back soon!
Recommeded Products
On Sale